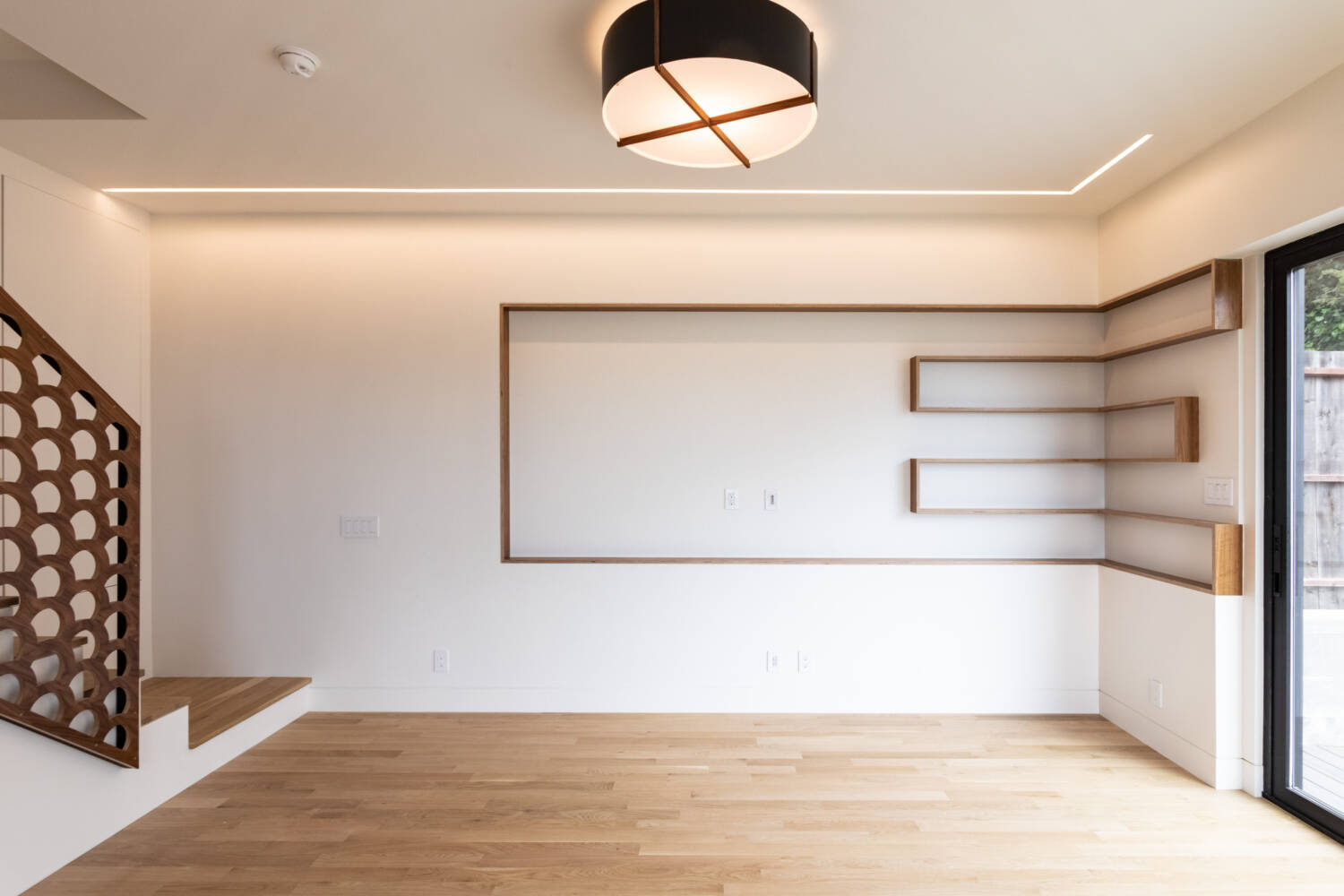 This home, built on a steeply down-sloping lot located on the South-East corner of Bernal Heights had an undeveloped basement space accessing the rear yard, which the owners wanted to make into a usable space.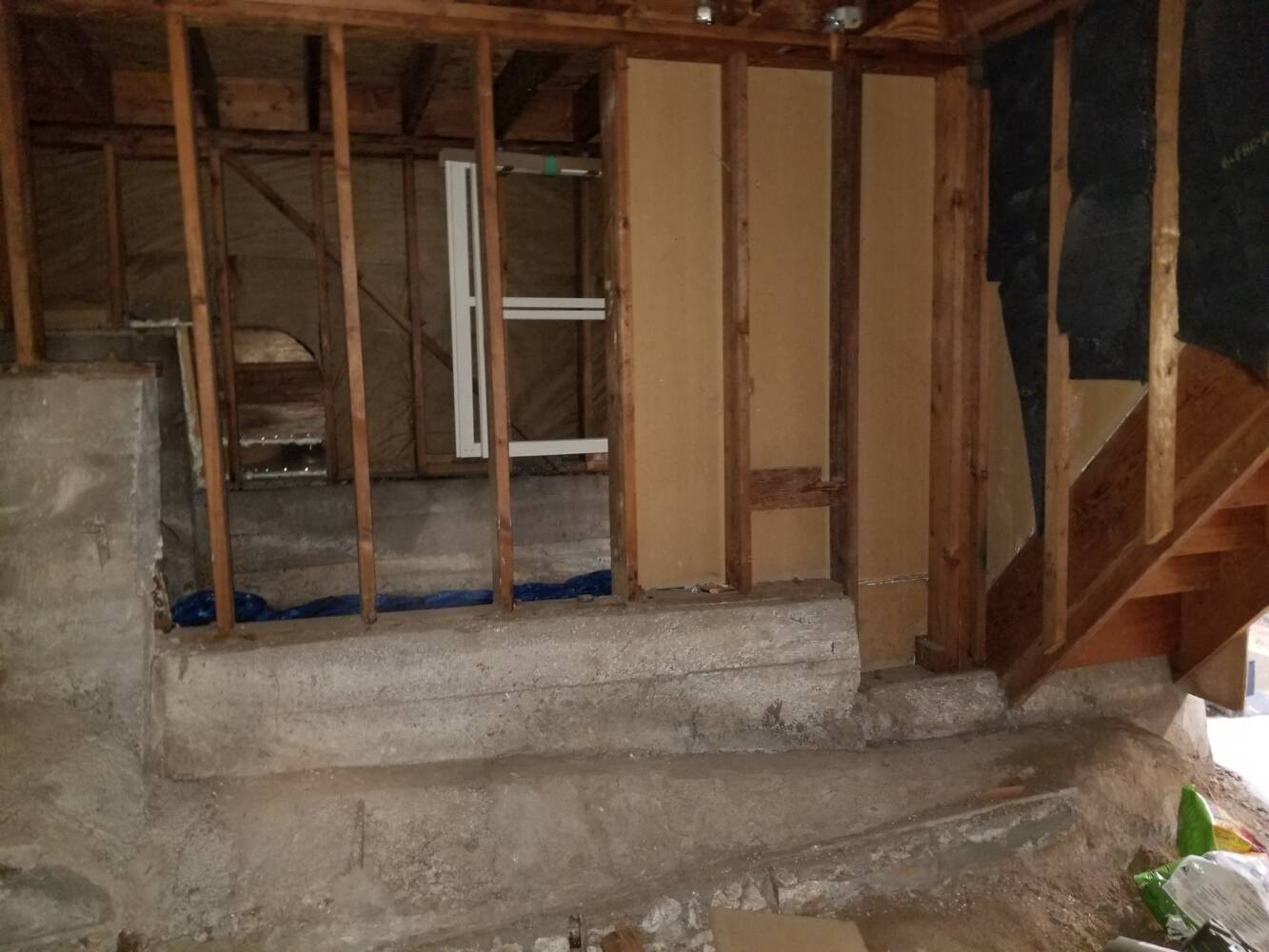 The Room needed to be a multifunction space, which could be used in its entirety as a family room, or be sectioned off into a more private guest bedroom.
A folding partition allows a portion of the space to be closed off from the main room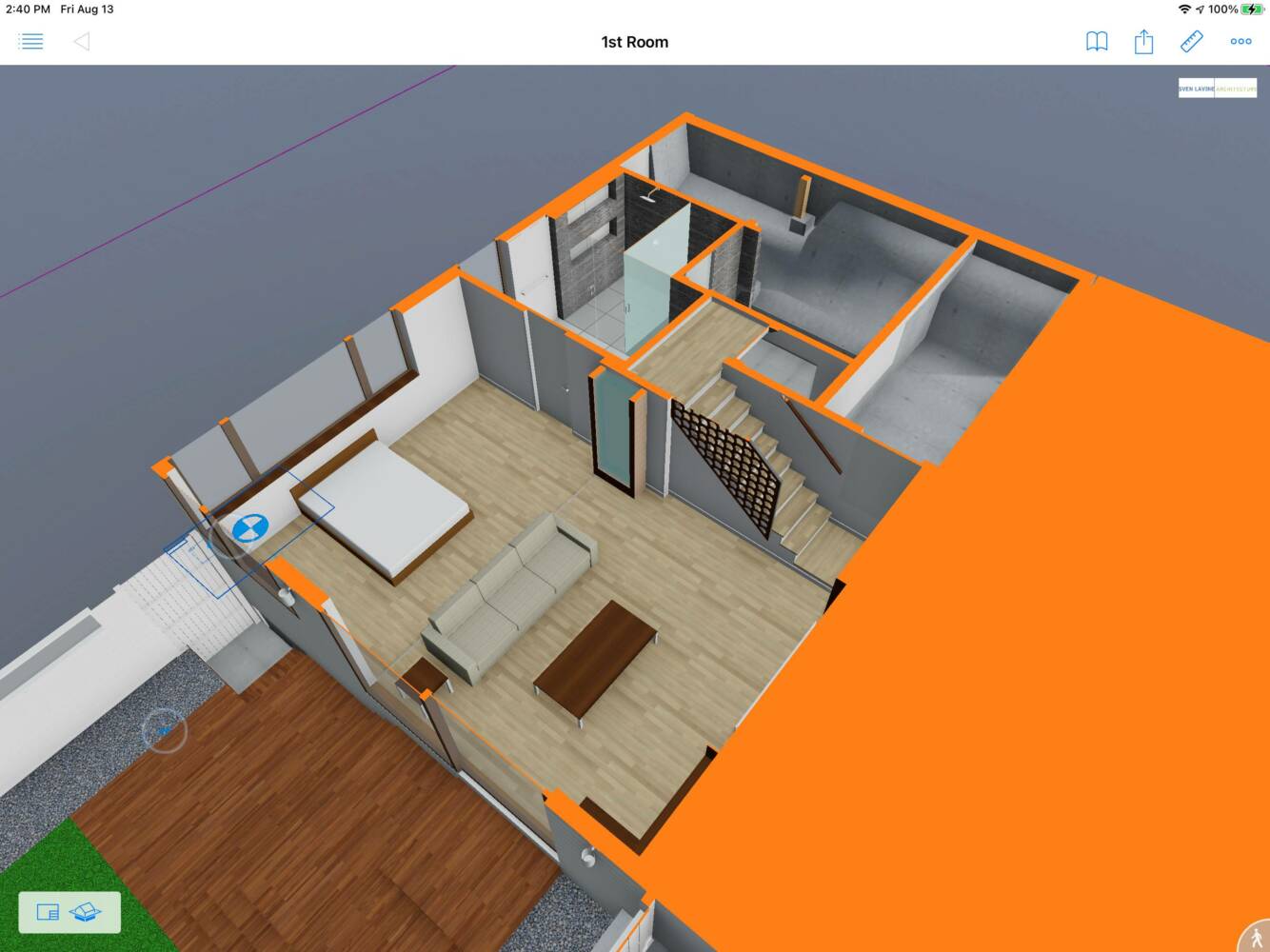 The railing, CNC cut from walnut plywood is a modern take on a traditional Japanese rising sun motif.