Noe Valley Vertical Addition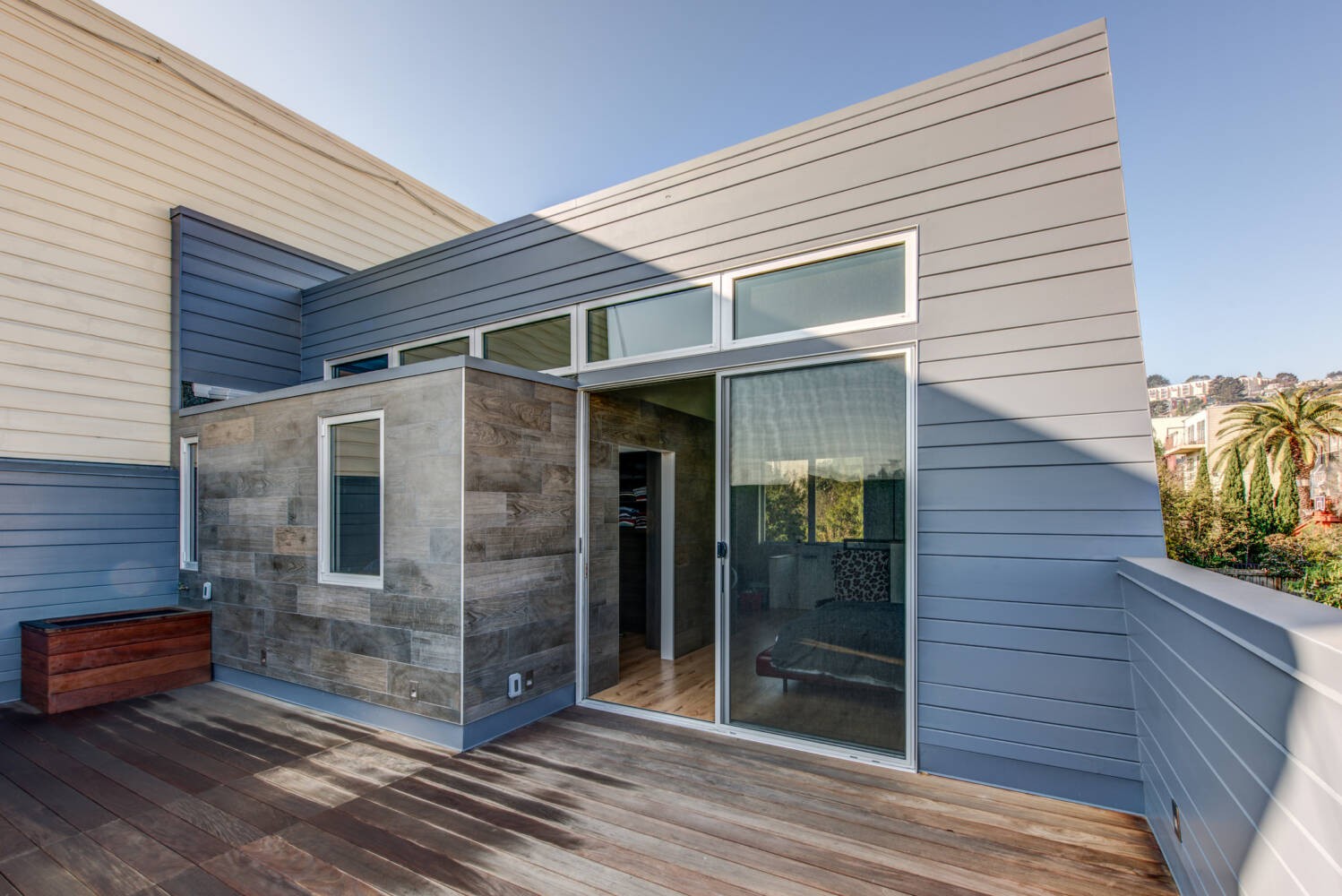 A Victorian style house with original detail intact needed to remain unaltered in the front.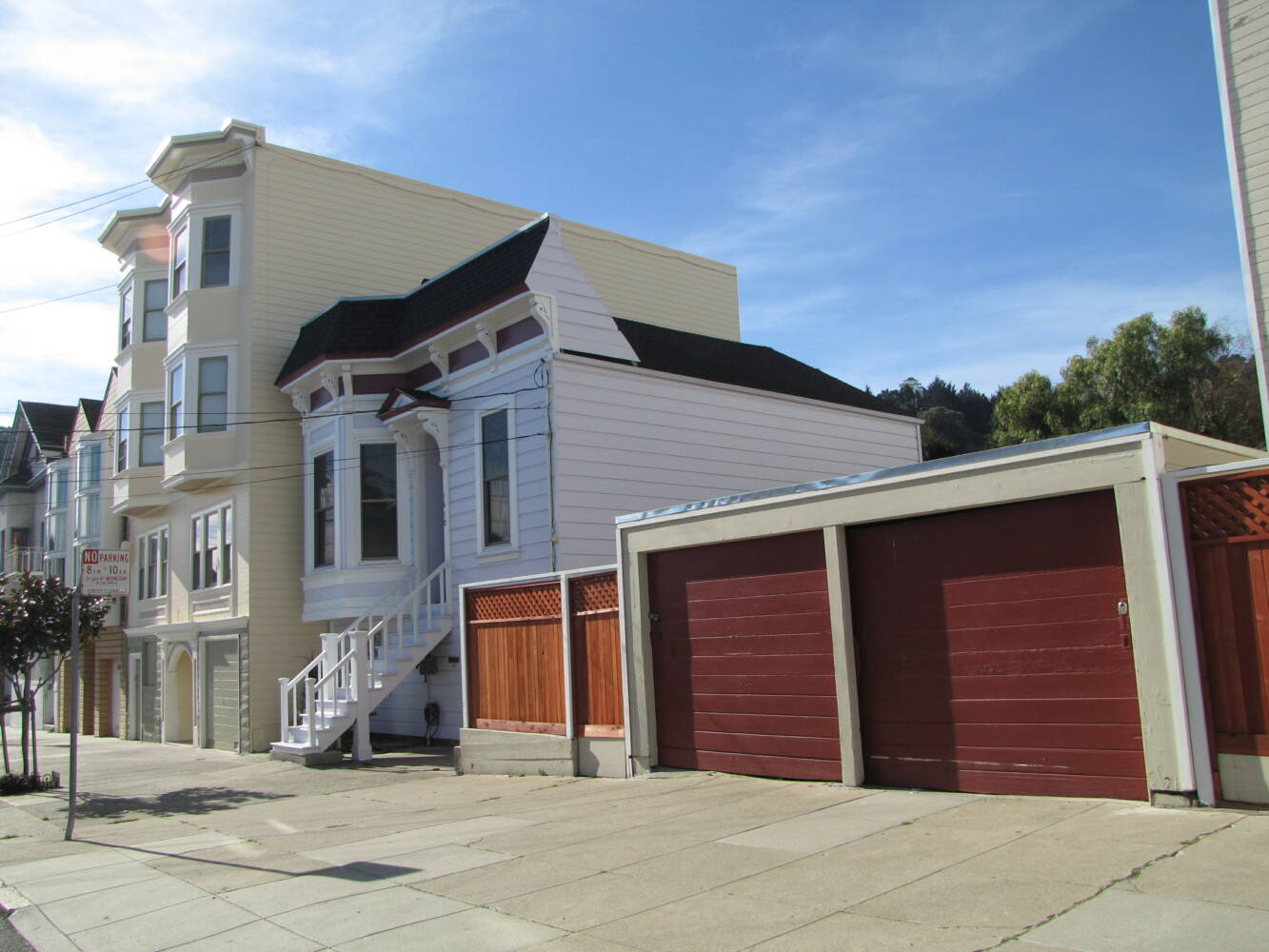 But Planning code does allow expansion which is set back from the front. Our clients desired a stylish addition departing from the traditional facade.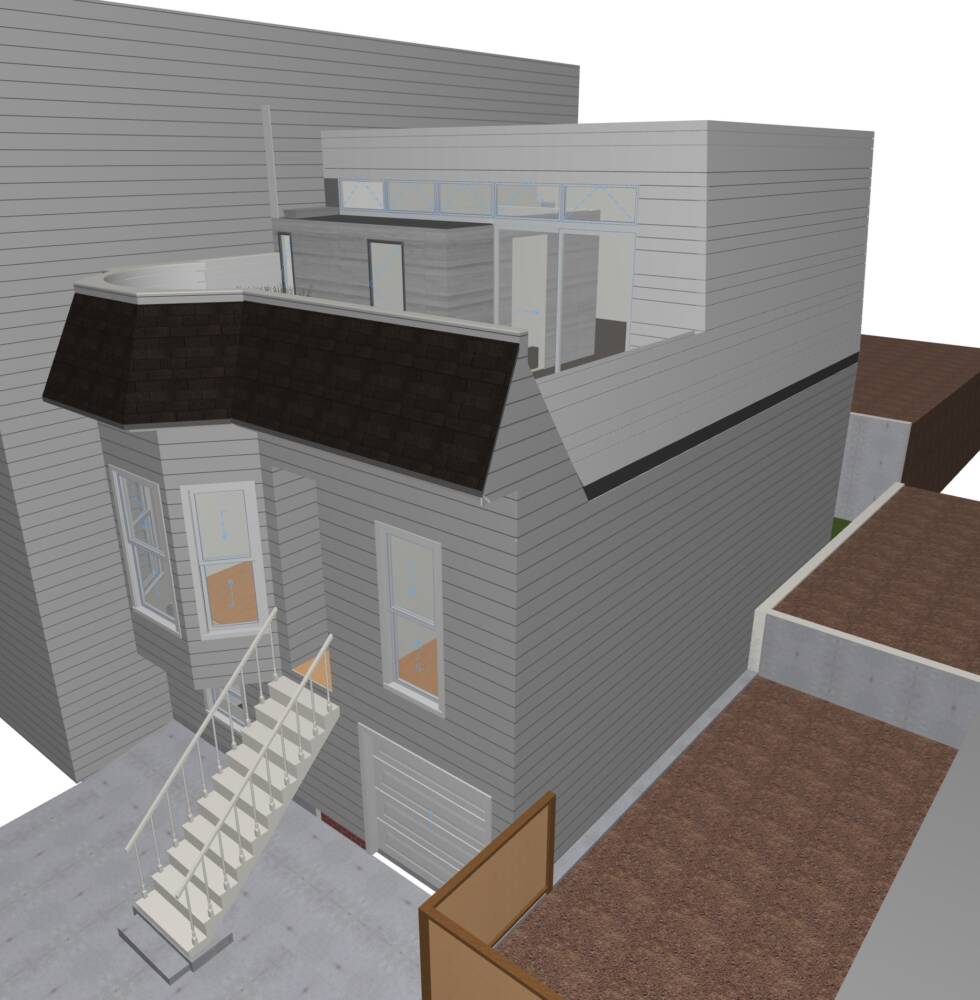 The vertical addition we conceived in an open loft style master bedroom.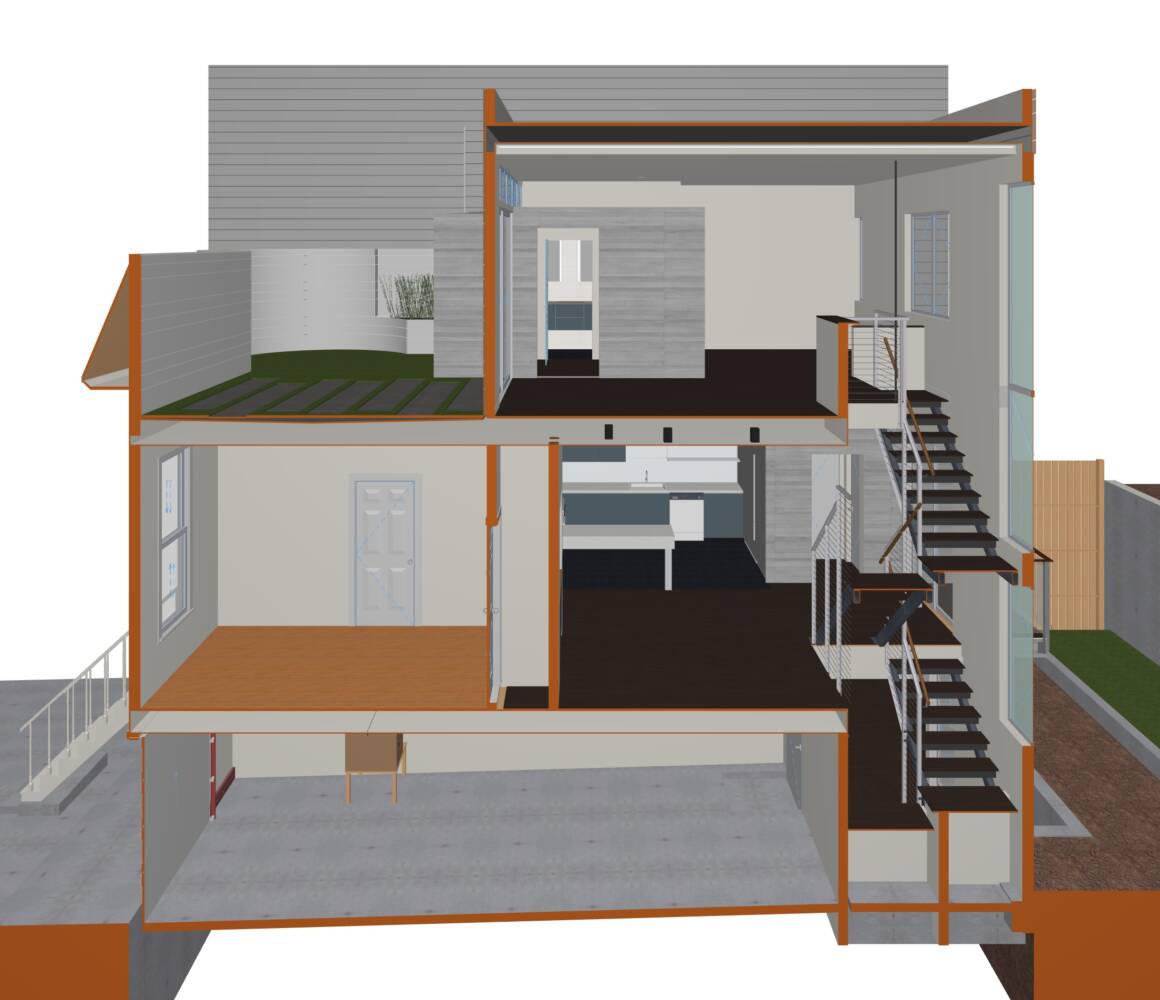 A box colliding through the front windows contains the bathroom & closets.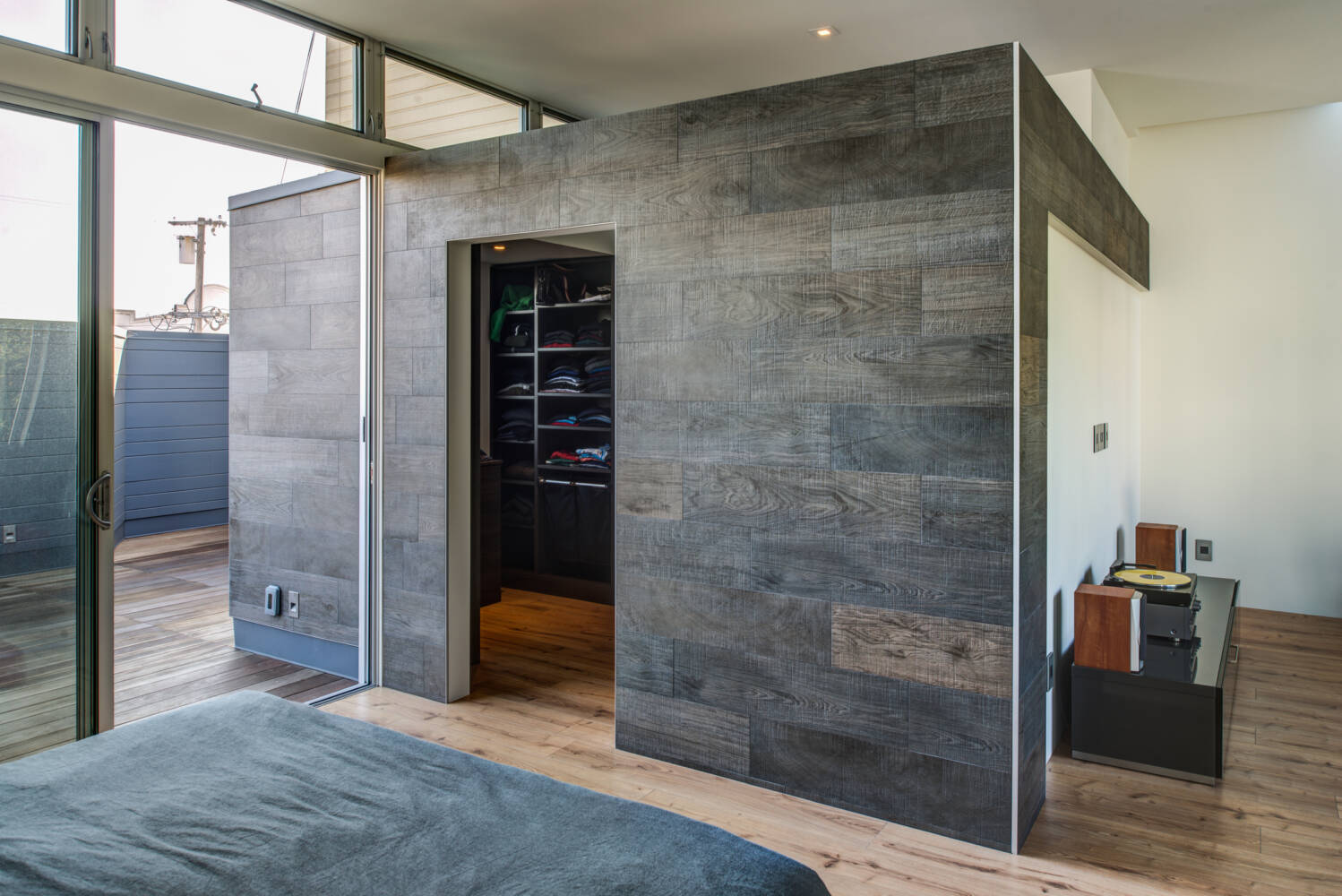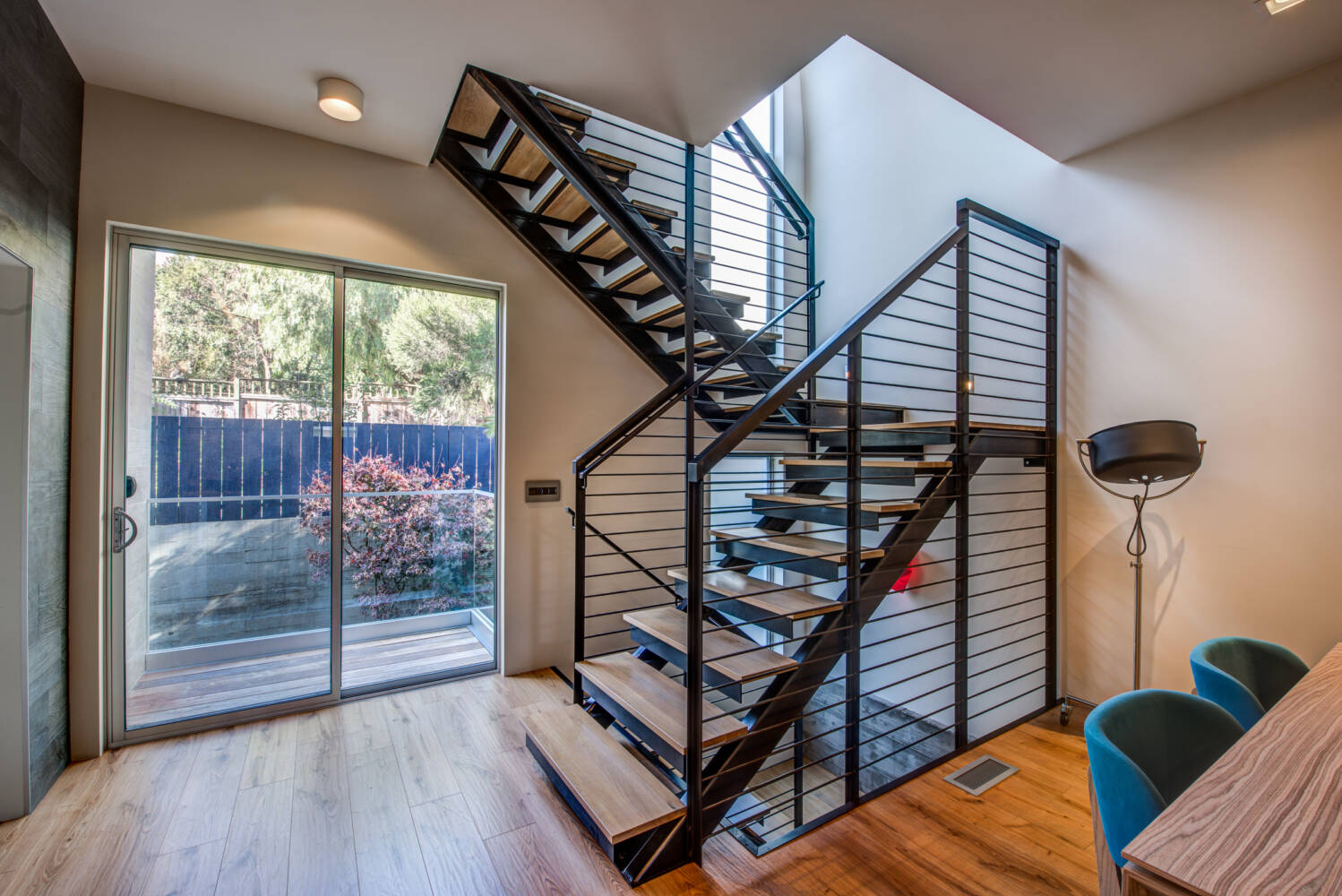 A fabricated steel stair provides an open, light-filled connection.
To explore this project in 3D with our interactive project viewer, expand the window to full screen