FULL SERVICE
San Francisco Residential Architects
A proven design process
Our smooth, collaborative process from start to finish means you'll avoid the usual pitfalls and headaches associated with renovations.
Designs customized to meet your needs
We'll bring a fresh perspective to your project and uncover ideas that you might not have even thought were possible. 
Specialists in renovations
We have extensive experience and knowledge in renovations, so you can feel confident that we'll go above and beyond to deliver the best result.
We keep your budget in mind
We'll balance your financial constraints with your aesthetic vision.
About
Sven Lavine Architecture is a San Francisco residential design firm with a focus on livable modern design, custom tailored to the user. We take a personalized approach to design, melding our vision and expertise with our client's specific needs and personalities.
"Sven did a great job supporting us through the process" – Victoria G.
Are we the right fit for your project?
Whether you are ready to begin a remodel, addition or new construction project, or are uncertain about the options or where to start, we are here to help. As a full service architecture firm, we take care of all of the required steps needed to make your project a success.
"We recently completed a significant home project with Sven and his team, and are very happy with the results." -Victoria G.
Our Process
The key to a well designed house is a well designed process.
Our well defined yet flexible approach leads to success on all levels.
"…Sven led us smoothly through the many phases and hurdles presented along the way"   – Kari R.
Case Studies
Some featured examples of how we have helped our clients accomplish their goals.
Technology
Cutting edge software makes the process more efficient, and fun.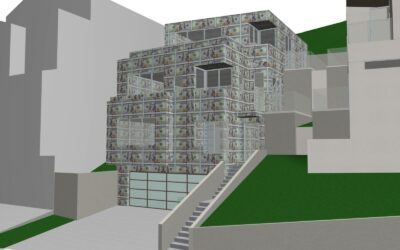 When considering a large renovation/addition project in San Francisco, cost is always a primary concern (and a big stressor). Cost creep/unknown costs are some of the things people most want to avoid. Most people have either had a bad experience, or heard horror...
Whether you need help right now, in a few months or anything in between.  We're here to help.