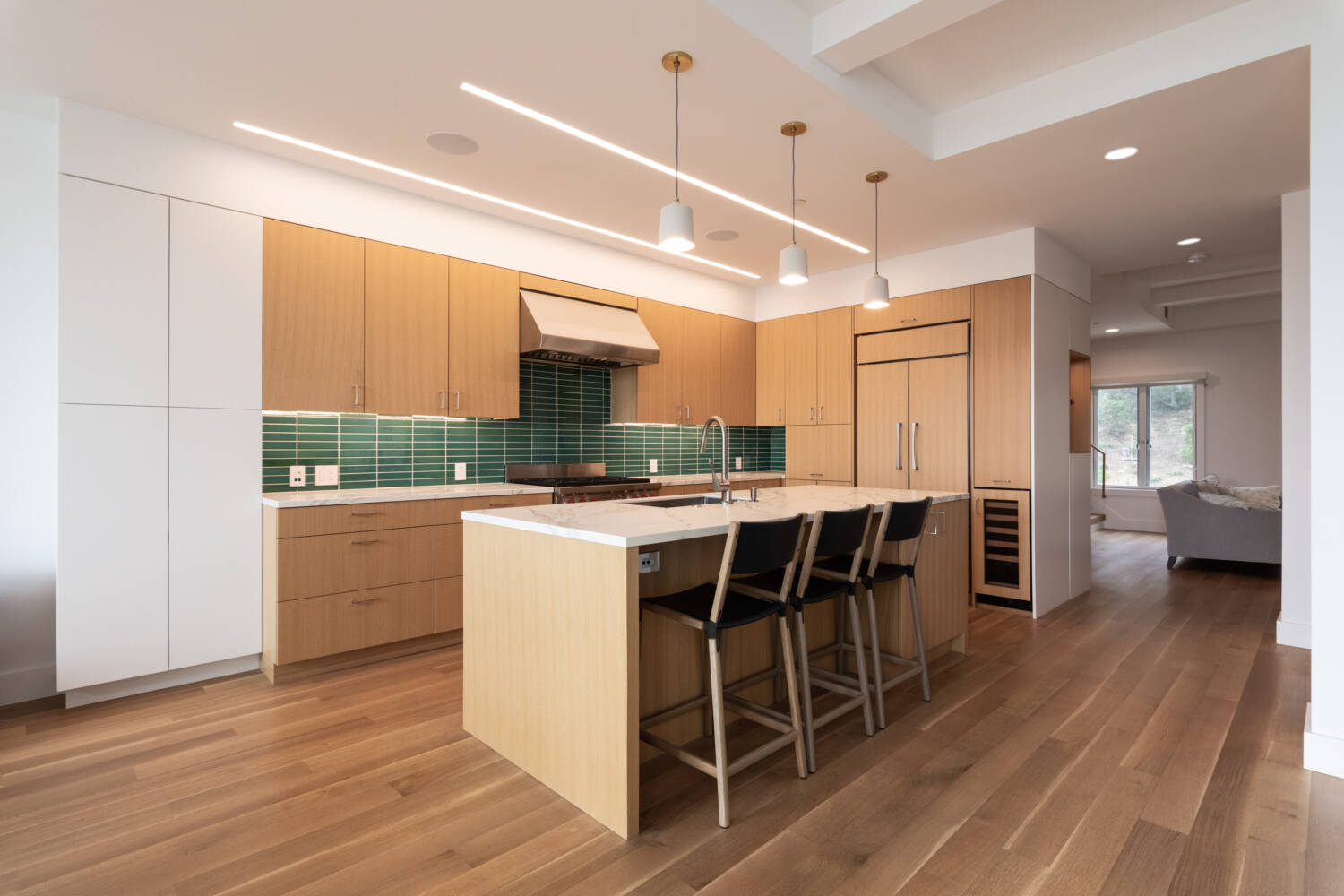 Located across the street from Buena Vista Park, this home was the right size for its owners, and had great views to the South. But the main floor plan was compartmentalized, over-packed and finishes looked tired.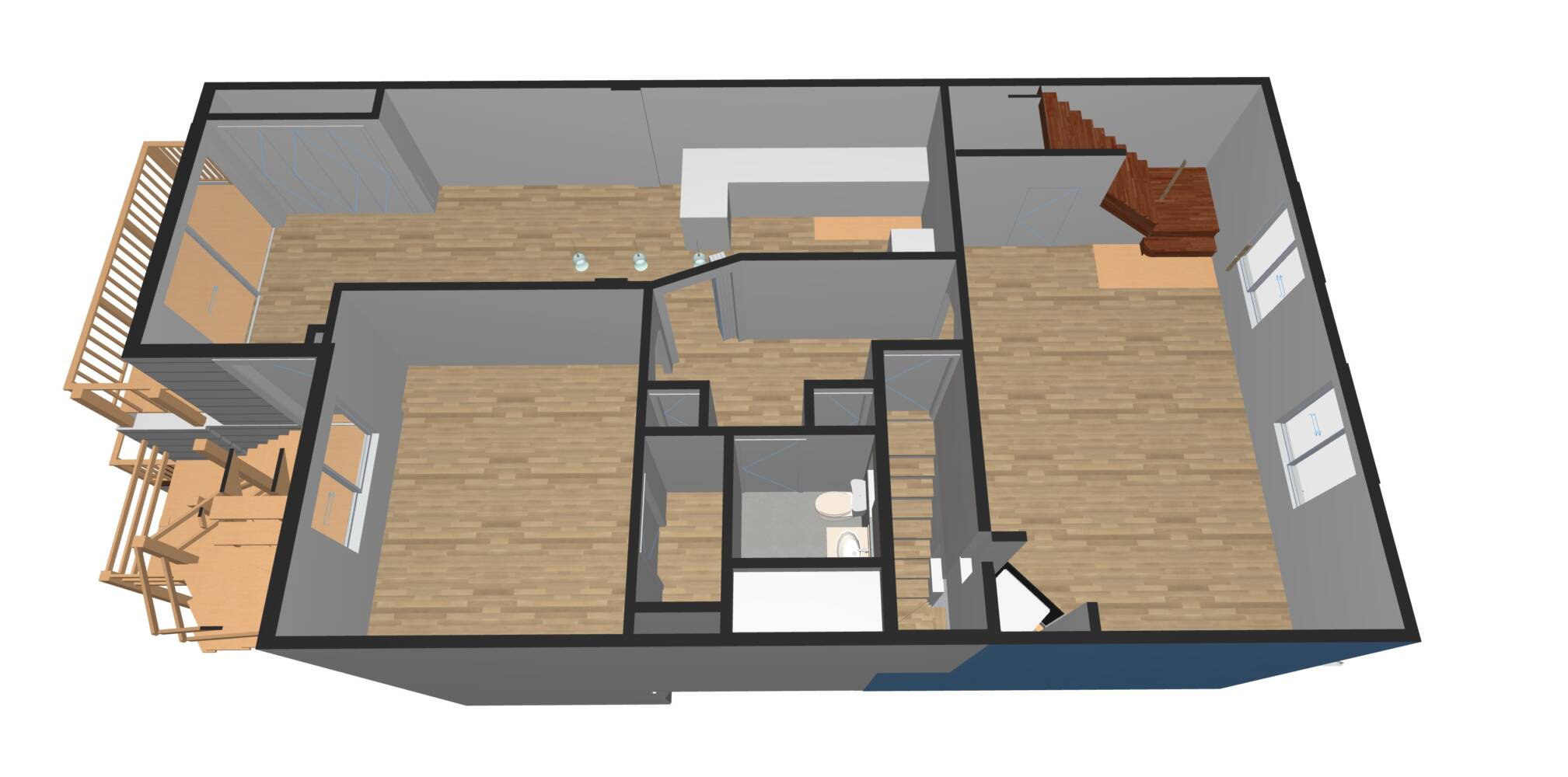 What the inhabitants wanted was better proportioned living spaces that were open to one another, but functionally separate. They wanted a spacious area for coats & shoes which doubled as a library.
After some in-depth discussion, we explored several alternative solutions in basic, digramatic studies.

We were drawn towards the 2nd option, but needed to take it through a few more rounds of refinement before settling on a solution that felt right.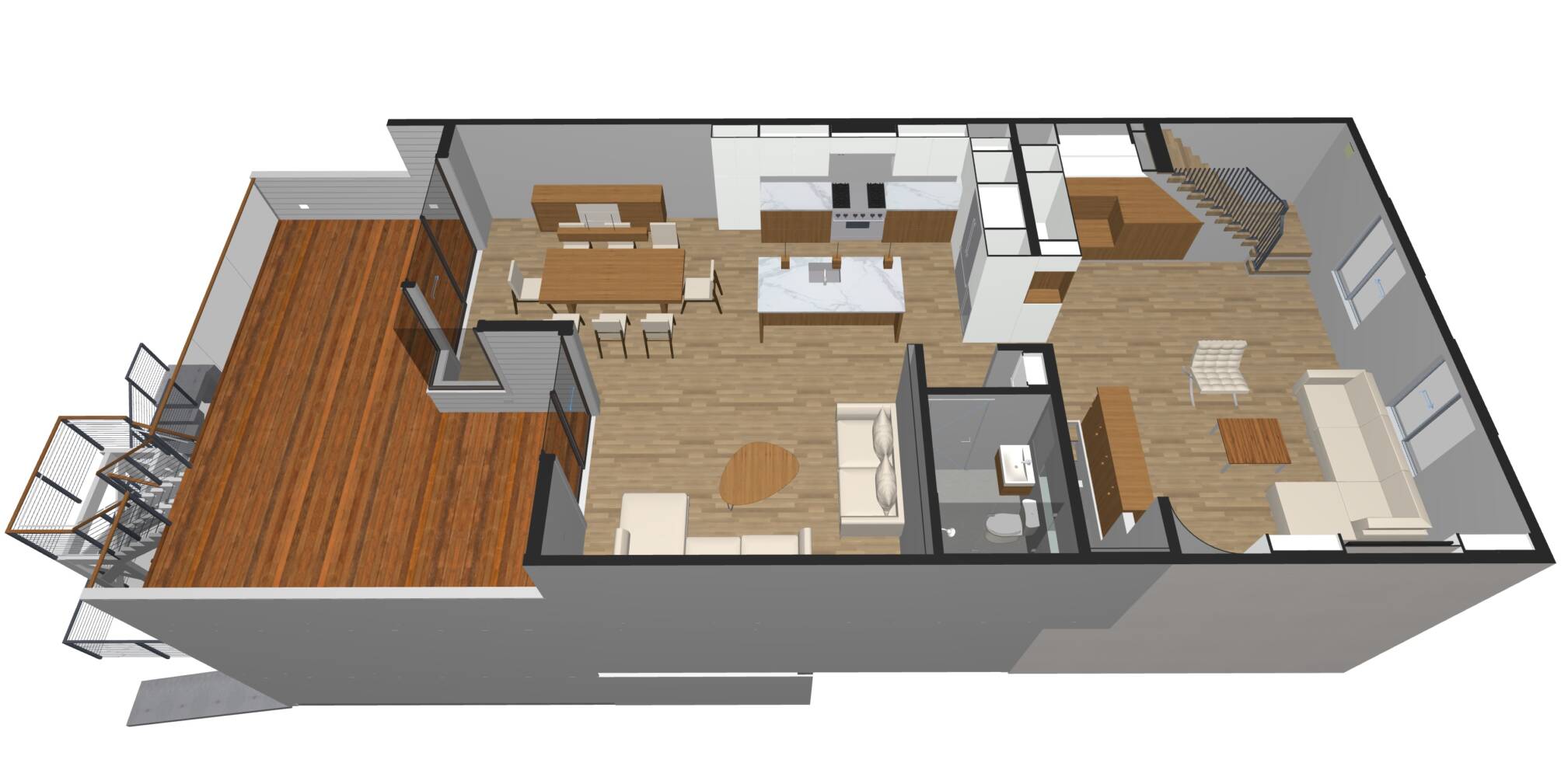 "Sven, just wanted to say we really enjoy all the the beauty and the design of our house…" -homeowner