This San Francisco couple wanted to add some informal living space to their cozy, 1 story Victorian home.
They envisioned a 3 story rear addition, containing 3 stacked spaces: a family room off the existing main level, with a guest room below and a master suite above. The addition could be a radical departure from the traditional main house, with modern flow and detail.
The three stories are connected by a light filled open stairway, which functions more as a piece of art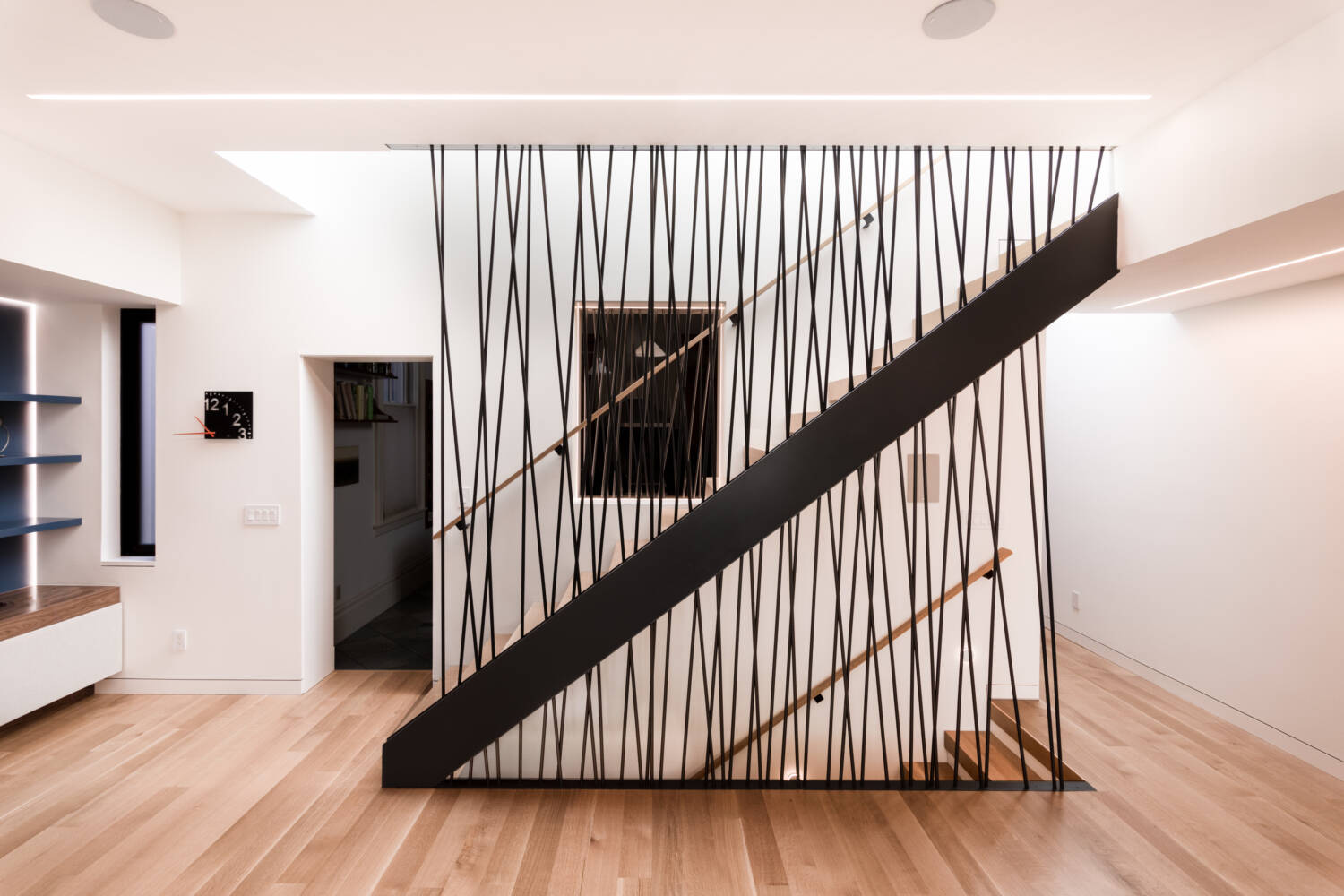 The top floor consists of a light filled master suite.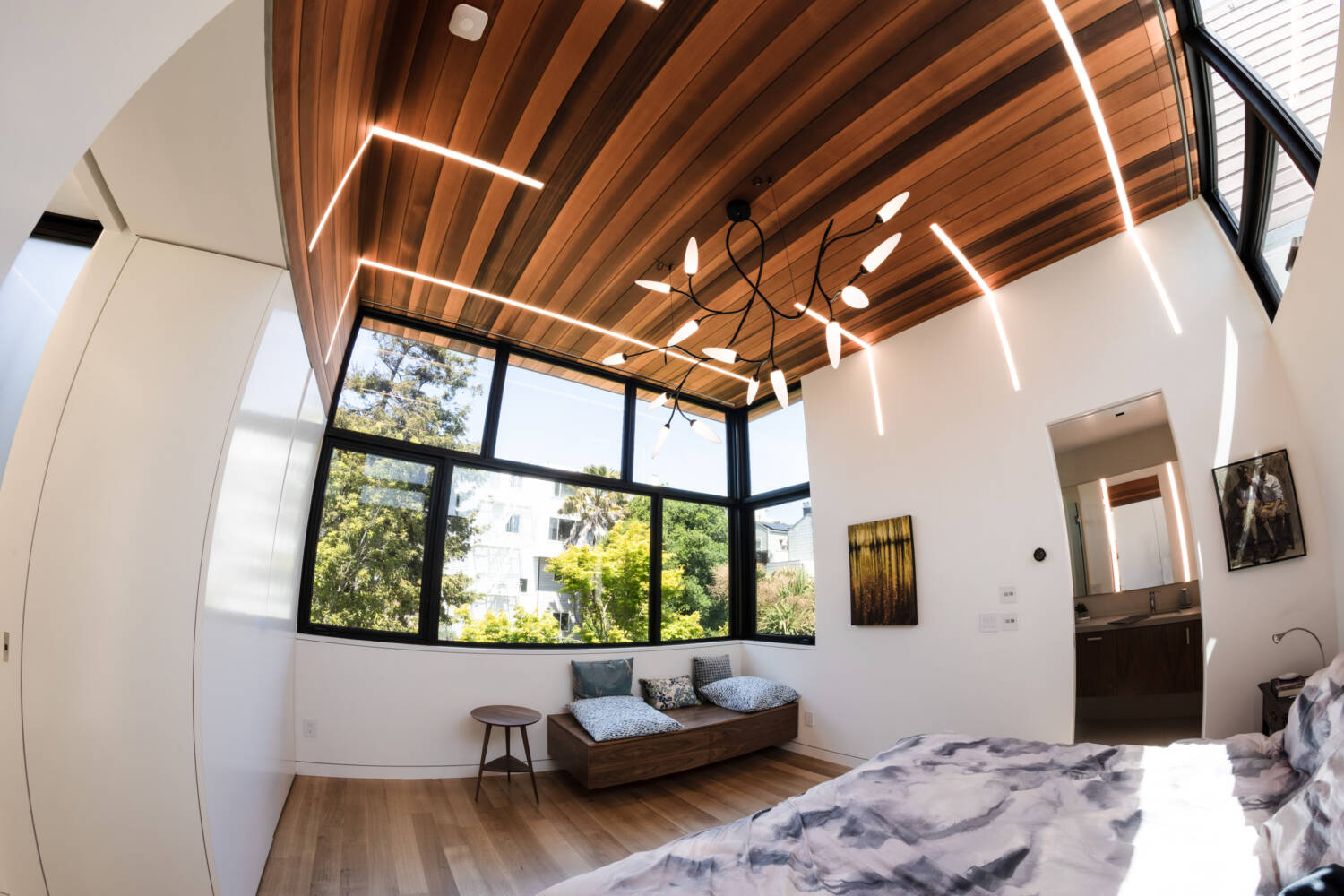 explore this project in 3D
"…love the new spaces. You did a really great job on the lighting. There is just ambient light everywhere – makes the rest of the house seem very dark!" -homeowner